Global Citizen NOW Summit Brings Commitments Big and Small
NEW YORK — Hugh Evans has unveiled a stunning new statistic that explains why this year's Global Citizen NOW was filled with calls to action and urgent requests for participation.
The CEO of Global Citizen, who has been battling extreme poverty since he was 14, told The Associated Press that climate change, the COVID-19 pandemic, the war in Ukraine and the global debt crisis have wiped out decades of progress in improving people's quality of life. life.
"For the first time in my life, we have made reverse progress on this issue," Evans said. "When I was born in 1983, 52% of the world's population lived in extreme poverty. We have reduced it to 7%. It was about 690 million people. Now it has increased by hundreds of millions over the past three years."
That's why Evans turned the two-day Global Citizen NOW conference that ended Friday night in New York into a set of calls to action. Political, business, philanthropic and cultural leaders have called on Global Citizen supporters, especially the younger generation, to address the causes affecting them.
New York Attorney General Letitia James said young people are responsible for every movement in the world.
"I know that you all have the strength, compassion and fire in your belly to make a difference," she said. "I will be with you, encouraging you and leading you."
Some actions have been massive, such as support for the Global Citizen Power Our Planet initiative, which calls on supporters to demand global finance reforms from political and banking leaders to help accelerate climate change investment.
French President Emmanuel Macron, speaking at the conference virtually from France, supported the idea. "We should all be part of the rebuild and reinvention," he said.
JUST Capital, a non-profit organization that advises companies on a more equitable distribution of their investments, announced the creation of a corporate services network that aims to improve medical benefits for workers.
Singer-songwriter John Legend has urged his supporters to pledge to create systems that will ensure record youth turnout in the 2024 election.
"We want a democracy that is open to all and that encourages our leaders to do the right thing because they know they are accountable to the people," Legend said.
Other actions were more personal. A group of plant-based advocates, including Impossible Foods CEO Peter McGuinness and restaurateur Pinky Cole, owner of the Slutty Vegan hamburger chain, have been pushing global audiences to promise to eat one plant-based meal a day.
"Food choice is number one. The first weapon we have to fight climate change," said McGuinness.
Evans of Global Citizen said that while his organization remains focused on fighting extreme poverty, this battle cannot be won without addressing climate change and gender equality at the same time.
"We are all interconnected in some way, whether you like it or not," he said. "What happens on one side of the planet will affect you. And so we can't just close our eyes and say, "Okay, these questions don't bother me." No nation is an island in itself."
___
Associated Press coverage of charities and nonprofits is supported by AP's collaboration with The Conversation US, funded by Lilly Endowment Inc. AP is solely responsible for this content. For all AP philanthropy news, visit https://apnews.com/hub/philanthropy.
Kim Jong-un's sister insults Biden and denounces US defense deal with Seoul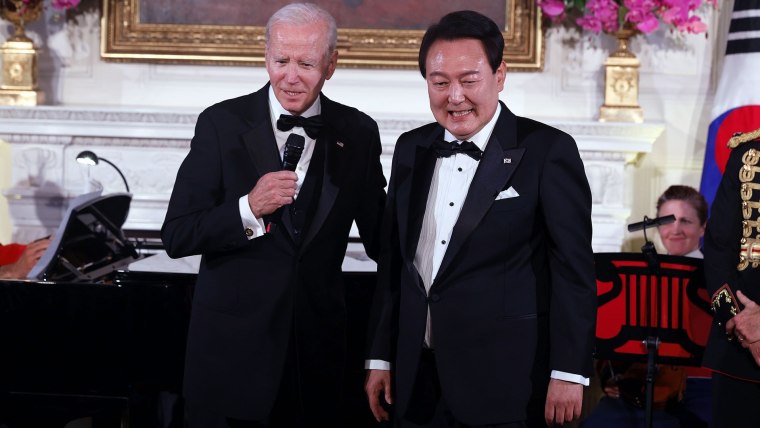 Powerful sister of North Korean leader says her country will stage more provocative displays of its military power in response to a new agreement between the US and South Korea to strengthen nuclear deterrence to counter the North's nuclear threat, which she says demonstrates their "extreme" hostility towards Pyongyang.
Kim Yo-jong also leveled personal insults at President Joe Biden, who, after a summit meeting with South Korean President Yoon Seok-yeol, said on Wednesday that any North Korean nuclear attack on the US or its allies would "bring to the end of any regime" that take such action. action.
Biden's meeting with Yoon in Washington came amid escalating tensions on the Korean peninsula, as the pace of both North Korean weapons displays and joint U.S.-South Korean military exercises increased in a tit-for-tat cycle.
Since early 2022, North Korea has test fired about 100 missiles, including several demonstrations of ICBMs meant to reach the U.S. mainland and a number of short-range launches that the North described as simulated nuclear strikes on South Korea.
North Korean leader Kim Jong Un is expected to up the ante in the coming weeks or months as he continues to accelerate a campaign to solidify the North's status as a nuclear power and eventually negotiate economic and security concessions to the US from a position of strength.
During their summit, Biden and Yoon announced new nuclear deterrence efforts that include intermittent docking of U.S. nuclear submarines in South Korea for the first time in decades and increased training between the two countries. They also pledged to plan for bilateral presidential consultations in the event of a North Korean nuclear attack, the establishment of a nuclear advisory group, and better exchange of information on plans of operations for nuclear and strategic weapons.
In comments released to state media, Kim Yo-jung said the US-South Korea agreement reflects the "most hostile and aggressive allied will to act" against the North and will place regional peace and security in "greater danger."
Kim, who is one of her brother's senior foreign policy officials, said the summit further reinforced the North's conviction of the need to build up its nuclear weapons capability. She said it would be especially important for the North to improve the "second mission of nuclear war deterrence," apparently referring to the country's escalating nuclear doctrine, which calls for pre-emptive nuclear strikes across a wide range of scenarios where it might perceive its actions. leadership is under threat.
She lashed out at Biden for his scathing warning that North Korean nuclear aggression would bring about the end of her regime, calling him decrepit, "too miscalculated and irresponsibly bold." However, she said that the North would not simply dismiss his words as "a nonsensical remark by a man in his dementia".
"If you consider that this expression was personally used by the President of the United States, our most hostile adversary, then this is a threatening rhetoric that he should be ready for too big a consequence," she said.
"The more the adversaries are determined to conduct nuclear war exercises and the more nuclear weapons they place near the Korean Peninsula, the stronger our right to self-defense will be exercised in direct proportion to them."
She called Yun a "fool" due to his efforts to bolster South Korea's defenses, coupled with its alliance with the United States and bolster the South's own missile capability, saying he has complete confidence in the US despite receiving only "nominal" promises. . instead.
South Korea's Unification Ministry, which handles inter-Korean affairs, described her comments as "absurd" and insisted they express the North's "nervousness and frustration" with Allied efforts to strengthen nuclear deterrence.
US Army grounds its planes after recent mid-air clashes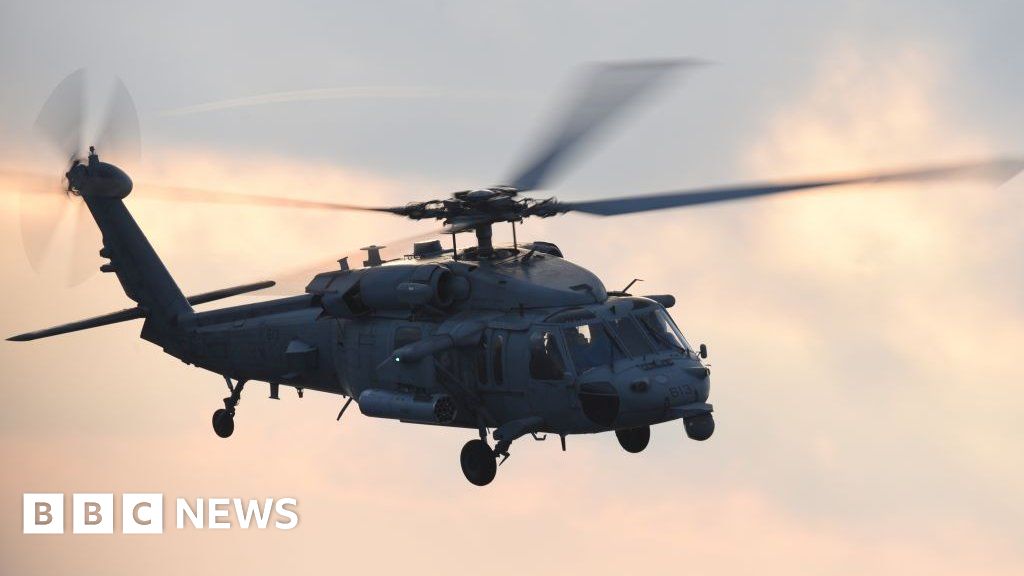 "Aviation retirement" for non-critical aircraft comes after 12 soldiers died in air crashes.
Why the Shankwella Robinson murder case stalled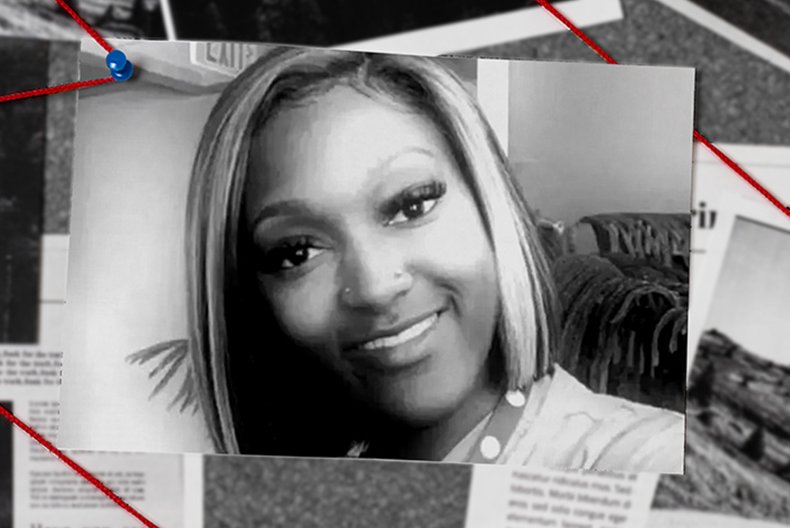 The death of 25-year-old Shankwella Robinson in Mexico six months ago remains a mystery.
A video on the Internet showed her being beaten, but the FBI dropped the investigation.
Her family is calling on the Biden administration to intervene, seeking the extradition of the suspected American to Mexico.
For Shankwella Robinson's family, the past six months have brought nothing but misery.
On October 28, 2022, a 25-year-old from Charlotte, North Carolina went to Mexico with six university friends for a short vacation.
The next day, Robinson was found unconscious in the living room of a rented villa in San Jose del Cabo, a resort town on the southern tip of Mexico's Baja California Peninsula. She died on the same day.
According to her father, Bernard Robinson, some of her friends said she died from alcohol poisoning. But an autopsy released in November found that his daughter died from "severe spinal cord injury and atlas luxation," a condition in which there is unstable or excessive movement in the first two cervical vertebrae 15 minutes after the injury.
Five days later, a 20-second video began circulating on the Internet, in which a woman, identified by her family as Robinson, was repeatedly punched and kicked by another woman. A man nearby can be heard saying, "Quella, can you at least fight back?"
The clip went viral and the hashtag #justiceforquella went viral on social media. It was then that the search for truth and justice began in her family. However, they are still waiting. Why?
Shattered hopes
Robinson's mysterious death and video led to an investigation by Mexican authorities as well as the FBI.
Her family continued to demand justice for her, and in March their attorney sent a letter to President Joe Biden urging them to do more and, most importantly, find those responsible for her alleged murder.
Attorney Sue-Anne Robinson, representing the family, has publicly called for a closer examination of the circumstances of the death.
Despite the family's pleas, this month the FBI and federal prosecutors announced they had completed their investigation and would not prosecute.
"As in every case pending federal prosecution, the government must prove beyond reasonable doubt that a federal crime has been committed. Based on the results of the autopsy and after careful discussion and review of the investigative materials by both U.S. Attorneys. "The U.S. Attorney's Office told Ms. Robinson's family today that the available evidence does not support a federal prosecution," U.S. Attorney's Office for the Western District of North Carolina said in a statement.
It comes just months after local Mexican prosecutor Antonio López Rodriguez announced that the case was being investigated as a murder and called for the extradition of an alleged American citizen.
In November 2022, the secrecy of the case intensified as the Mexican police shared a new report contradicting the original autopsy. They said that Robinson may have been alive for hours and treated by a doctor before authorities arrived and pronounced her dead. A doctor told authorities that Robinson's friends insisted she be cared for at home rather than in the hospital.
"This case has been fully clarified, we even have a court order, we have an arrest warrant issued for the crime of femicide to the detriment of the victim and against the alleged perpetrator, her friend, who is the direct aggressor," the state prosecutor said. Daniel de la Rosa Anaya told ABC News at the time.
"In fact, it was not a quarrel, but direct aggression. We are following all relevant procedures, such as the Interpol notification and the request for extradition to the United States of America. It's about two Americans, a victim and a perpetrator. ."
This was told by Andre Uther, a representative of the law firm Frontline Law Firm, founded by Sue-Anne Robinson. Newsweek why the family continues to campaign for diplomatic intervention.
"What happened to Shankwella is captured on video: she was brutally attacked and beaten, while naked, by one of the fellow travelers, while we hear others laughing and watching," he said.
"[The family] still insist on a high level of diplomatic intervention in order to move forward the extradition of the aggressor identified by the Mexican authorities. This requires the State Department to approve a request from Mexican authorities to move the process forward.
"The FBI publicly announced that the case was closed, but refused to release the relevant records, saying that the case was not officially closed.
"They informed the family that they were still working on translating documents from the Mexican authorities in Cabo into English. This is just another wake up call for the family regarding this FBI investigative process.
"Attorney Sue-Anne Robinson traveled to Mexico on a fact-finding mission and was in direct contact with the Mexican authorities, who shared some of their investigative files and also said that this case was of high priority to them and that they had completed and submitted all documents required to request extradition to Interpol and the FBI."
Shankwella Robinson's mother, Salamondra Robinson, complained about the efforts being made by the FBI in the investigation.
Sharing a photo of herself and her daughter on Instagram on Dec. 3, she wrote: "The FBI is not doing enough to put Shankwella's attackers behind bars. I'm just trying to wait for someone to be arrested." The FBI hasn't released anything yet.
"Shankwella's attackers looked me straight in the face and said that there was no fight in Cabo Mexico. I think they're on the run."
A tangle around extradition
One of the current issues in the investigation was related to the potential extradition of an American citizen to Mexico.
Newsweek spoke with Jacques Hartmann, Professor of Law at the University of Dundee, Scotland, about the complexities of extradition and how it applies to the Robinson case.
"International law does not allow states to apply their laws abroad. This means, among other things, that Mexico cannot arrest people in the US," he said.
"Extradition is a formal process where one country asks another country to return a person to stand trial (or serve a sentence).
"There is no general obligation of extradition in international law, and therefore the obligation of extradition must be established in the treaty. Mexico and the United States have long signed such a treaty. The first extradition treaty was concluded in 1892. This treaty has been superseded by another treaty. treaty of 1978, which was amended in 1997".
He added that under this treaty, murder remains the first extraditable offense and that this applies to the Robinson case.
He also talked about what would follow if America agreed to cooperate with Mexico in its extradition quest.
Hartmann said: "After this person is located and arrested in the US, the case moves into the judicial phase. At the judicial stage, the court will determine whether the request for extradition complies with the requirements of the 1978 treaty."
"If the court decides that the extradition can be allowed, the case goes into the execution phase. Both the judgment and the extradition order are subject to appeal at several levels."
Paul Arnell, an assistant professor at Robert Gordon University, said political issues could hinder the extradition process even though the US and Mexico are allies.
"Political considerations may influence the decision to request a person and the decision whether or not to agree to the transfer of a person. Thus, the process depends to some extent on the general relations between countries. If, say, Mexico refused to send people to the US, then, in turn, the US can act in a similar way," he said. Newsweek.
He added that although the FBI closed the investigation, this does not mean that there is no chance of extraditing the American.
"If the requested person had been prosecuted in the US, then yes, she could not be extradited, regardless of whether she was convicted or acquitted," he said.
On the other hand, Hartmann said he thought the chances of extraditing the wanted American were very slim.
"There is no obligation to extradite US citizens to Mexico. Litigation in the US is optional. At the same time, it is not even necessary to initiate a criminal case," he said.
As for the family's call to action, Hartmann suggested there was little they could do without support at a higher level.
"There is very little action a family can take to achieve extradition as this is a decision between sovereign states," he said.
This was announced by the representative of the State Department Newsweek: "The State Department has no higher priority than the safety of US citizens abroad. The Department maintains a thorough investigation into the circumstances of this incident and is closely following the local authorities' investigation.
"The Department does not provide confirmation or comment on investigations due to privacy and law enforcement concerns. In accordance with longstanding practice, the Department does not comment on extradition matters. We have no further comments at this time."
Hartmann said the family may consider filing a civil lawsuit regarding the death.
While it's unclear if the family would consider this option, the GoFundMe page created after Robinson's death has served its purpose.
Robinson's sister, Quilla Long, created a page on the family's financial burden and legal costs. After almost 7,000 donations, the family was able to exceed their $400,000 goal and continue to receive donations to help the family.