How artificial intelligence technologies are driving the rise of online voice scams
AI has already changed the rules of the game for cybercriminals. The entry barrier has never been lower, which means that committing cybercrime has never been easier. According to research published in McAfee's "Artificial Imposter" report, it shows how AI technology is driving the growth of online voice scams. McAfee researchers found that they had no problem reproducing accents from around the world, whether from the US, UK, India or Australia, but more distinctive voices were harder to copy. Excerpts from the report on India.
Voice scam experience
• 47% of Indians know someone or have been the victim of an AI voice scam. This is the highest rate in India – almost twice the world average (25%).
• 20% of Indians have not heard of AI voice scams.
• 83% of Indian victims said they lost money
• Of these, 48% lost more than INR 50,000 and 35% lost less than INR 50,000. Cybercriminals have cloned the AI ​​voice.
Availability of audio/voice
• 86% of Indian adults share their voice data online or in recorded notes at least once a week (via social media, voice memos, etc.).
• 43% of Indians shared something online, including voice messages, 1-2 times per week.
scenarios
• 69% said they would reply and send money if they received a voicemail or voice note from a loved one or friend who said they were in a car accident/had a problem with their car and need help.
• 70% would do the same if a voice memo said they were robbed and needed help.
• 65% if the person lost their phone and wallet.
• 62% would answer if the person said they were going abroad and needed help.
• 39% would respond if a person said that their online banking account was blocked and an account code was required to log in.
How to distinguish real from fake
More than half (69%) of Indians say they don't know or can't tell the difference between an artificial intelligence voice and a real voice.
• 38% of Indians believe they cannot distinguish an AI voice from a real voice.
• 31% of Indians don't know if they can distinguish an artificial intelligence voice from a real voice.
• 31% of Indians believe they can distinguish an artificial intelligence voice from a real voice.
The Artificial Intelligence Study was conducted by MSI Research using an online questionnaire between April 13 and April 19, 2023 on a sample of 7,054 adults aged 18 and over from seven countries. The sample size and date of the survey by country are as follows: 1,009 respondents in the US; 1009 respondents in the UK; 1007 respondents in France; 1007 respondents in Germany; 1004 respondents in Japan; 1008 respondents in Australia; 1010 respondents in India.
The frenzy of the late talks left the First Republic under JPMorgan's control
Regulators have indicated that they plan to announce the winner by 20:00, before markets open in Asia. PNC executives spent most of the weekend at the bank's Pittsburgh headquarters drafting the application. Executives from Citizens, based in Providence, Rhode Island, gathered at offices in Connecticut and Massachusetts.
But 8 p.m. passed, and there was no word from the FDIC. Several hours of silence followed.
For three smaller banks, the deal would be crucial, giving them a much wider presence in wealthy places like the San Francisco Bay Area and New York. PNC, the sixth largest US bank, would shore up its position to challenge the country's four big commercial lenders – JPMorgan, Bank of America, Citigroup and Wells Fargo.
Ultimately, JPMorgan not only offered more money than others, but agreed to buy the vast majority of the bank, two people familiar with the process said. Regulators were also more willing to accept the bank's offer because it was probably easier for JPMorgan to integrate First Republic affiliates into its business and manage the smaller bank's loans and mortgages by holding or selling them, the two sources said.
While small bank executives waited for their phones to ring, the FDIC and its advisers continued to negotiate with Mr. Dimon and his team, who sought assurances that the government would protect JPMorgan from losses, one source said.
Around 3 am, the FDIC announced that JPMorgan would acquire First Republic.
An FDIC spokesperson declined to comment on other bidders. In a statement, the agency said, "First Republic Bank's decision included a highly competitive bidding process and resulted in a deal that met the federal deposit insurance law minimum cost requirements."
This announcement received wide support in the financial industry. Robin Vince, president and chief executive officer of the Bank of New York Mellon, said in an interview that it was "like a cloud had cleared."
Some financial analysts have warned that the celebrations may be overblown.
Many banks still have hundreds of billions of dollars of unrealized losses on Treasuries and mortgage-backed securities purchased when interest rates were very low. Some of these bond investments are now worth a lot less because the Federal Reserve has raised rates sharply to bring down inflation.
American Airlines pilots vote to sanction strike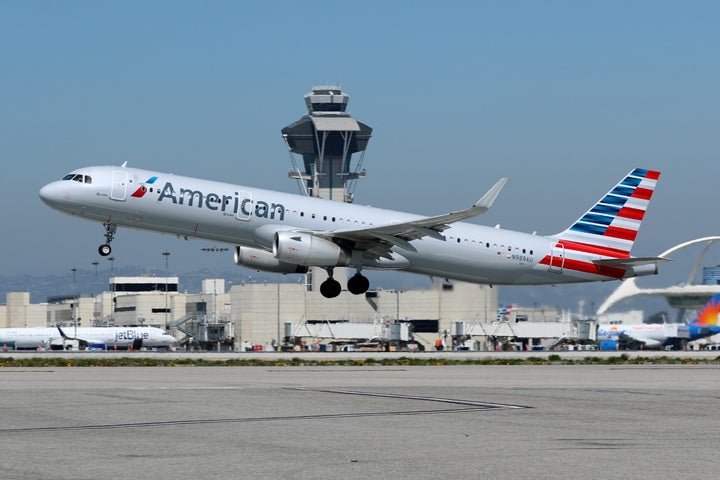 American Airlines pilots have voted overwhelmingly to sanction the strike as they try to secure a new contract ahead of the summer travel season.
However, the likelihood of job termination remains low as aviation industry workers face a number of hurdles before they can legally leave their jobs.
Capt. Ed Seecher, president of the Allied Pilots Association, said the pilots are determined to push for schedule changes that will "improve the airline's operational reliability and efficiency."
"We will strike if necessary to secure the best contract in the industry that our pilots have earned and deserve—a contract that will ensure the success of American Airlines," Sicher said.
The union announced the results of the vote on Monday. It says 99% of the pilots voted to allow the strike, with 96% of the 15,000 US pilots participating in the vote during April. On Monday, the pilots planned to hold information pickets at ten major airports.
"Pilots want a better quality of working life. They want to know that if they have a four-day trip planned, they will return home with their families in four days."

– Dan Koller, Allied Pilots Association Representative
The American woman and the union have been trying to secure a contract since January 2019. The airline said in a statement that it is confident the deal can be "finished quickly."
"The finish line is just around the corner," an airline spokesman said in an email. "We understand that the strike resolution vote is one of the important ways that pilots express their desire to make a deal, and we respect the communication of the results of the vote."
Like rail workers, airline employees are subject to a different set of collective bargaining rules and have a harder time quitting their jobs than most other private sector workers. American pilots first had to go through mediation with a government board and get legal clearance to strike.
Both sides are still in so-called "direct negotiations" and have not yet asked for mediation, which would be a preliminary step before the strike.
Dan Koller, a union spokesman, told HuffPost that the strike authorization was "not about money." Instead, it was primarily about the schedule, which he called "chaotic and unpredictable" for the workers.
"Pilots want a better quality of their working life," Koller said in an email. "They want to know that if they have a four-day trip planned, then in four days they will return home with their families. They want to know that if they bid on a layover in, say, New Orleans and plan to meet friends there, the airline won't fly them to Buffalo instead in the blink of an eye."
Koller said the talks have dragged on for so long only in part because of the pandemic, which caused a sharp slowdown in air travel ahead of a strong recovery. "American Airlines management has been slow with COVID-19 and continues to do so as the industry recovers," Koller said.
American Airlines said it was "working expeditiously" to complete the contract. "We remain focused on addressing the few issues needed to reach the agreement our pilots deserve," the spokesman said.
Airlines have struggled to retain pilots and other crew due to low unemployment and a strong travel economy, giving workers more leverage in negotiations. Pilots from US competitor Delta recently signed a new carrier contract that includes 34% salary increase for four years.
Industry contracts tend to build on each other, and Delta's agreement could be the basis for agreements not only at American, but also at United and Southwest.
The Q1 GDP report shows that the supply side of the economy is suffering from anti-growth policies.