How long COVID has turned the lives of one California couple
On a Monday morning in Irvine, Courtney Garvin eats her breakfast in bed prepared by her partner before leaving for work.
She finishes and heads to the bathroom. She sits down to brush her teeth and wash her face.
From there, she takes her longest walk of the day: 25 steps to her unused office, where she gets into bed and starts knitting and petting her cat.
At lunchtime, she rides a lift—a motorized chair attached to a ladder—to the kitchen to eat lunch prepared by her partner, Connor Mayer. She puts the food in the microwave and sits down again.
Garvin, 37, contracted COVID-19 three years ago and now long COVIDa condition reported by approximately 15% of California adults, according to data compiled by Centers for Disease Control and Prevention. She and Mayer say their world has shrunk. She can no longer work.
"I didn't expect to be in this situation for another 50 or 60 years where I lose so many functions and need constant care. Chronic illness takes away so many of life's joys, both big and small," Garvin wrote in an email. (Due to debilitating fatigue, some of Garvin's interviews were conducted via email or Mayer spoke on his behalf.)
Mayer's life has also completely changed.
In the morning when he works, he wakes up, makes coffee and goes for a run. He then makes her oatmeal and tea for breakfast, leaving them in thermoses to keep warm. He also prepares lunch and a cocktail for her. After making sure she has what she needs, he rides his bike to work. After 5:30 pm, he washes the dishes and prepares dinner.
She walks about 150 steps a day and takes a short walk around the neighborhood, she says, with Mayer pushing her in her wheelchair.
Garvin and Mayer said they shared their story in hopes of helping others understand the impact this disease has had on their lives.
"I don't think anyone expects anything like this to happen to them, but here we are," Mayer wrote in an email. "When we became ill with COVID in March 2020, we had no idea about the long-term risks associated with it. This sudden loss of independence was hard on both of us."
Prolonged COVID is a broad term used to describe multiple symptoms that can last weeks or longer after initial infection with COVID-19. These include circulation problems, shortness of breath, neurological problems, gastrointestinal problems, and fatigue, among others. The severity of symptoms and their impact on people's daily lives can vary greatly.
Some people see symptoms improve over time while others get better and then some symptoms return.
V The CDC provided $25 million. continue to study the long COVID, and groups such as Patient-led collaborative research are working on research into the long-term effects of COVID-19.
While much of the population has begun to shake off the pandemic, people like Garvin are forced to deal with a complex medical system and a condition for which there are no known cures. Navigation in medicine, finance, mental and the physical problem of this disease is challenging.
Prior to falling ill in March 2020, Garvin worked as a storyboard artist and touring musician with Courtney, while Mayer was in graduate school. Mayer is now assistant professor in the Department of Linguistics at the University of California, Irvine. When he is not working, he constantly grooms Garvin and limits his social interactions to avoid reinfecting her.
Garvin stopped working in the fall of 2020 when fatigue, migraines and shortness of breath made it difficult for her to walk more than a few steps and speak more than a few words.
She became disabled and began seeing doctors, many of whom ignored her symptoms as her health continued to deteriorate. In the summer of 2021, she moved to Irvine where she was diagnosed with long-term COVID.
"The consistency of the experience of going to doctor after doctor, seeking help, distrust and indulgence really surprises me," Garvin said. "This points to a major systemic problem in our culture when we view chronic illness as a moral failing."
In addition to mental and physical issues, Garvin noted that infrastructure issues, such as a lack of wheelchair racks and a lack of automatic doors in doctors' offices and the Department of Motor Vehicles, made her feel invisible.
The couple live in a townhouse provided by the University of California, Irvine, which is considered compliant with the Americans with Disabilities Act, but the stairs in the house create difficulties for Garvin. After several phone calls to the housing authority, letters from doctors and insurance companies, the couple installed a stairlift, but paid for it out of their own pocket.
Garvin and Mayer spent about $62,000 on medical expenses, including compression stockings ($450), a stair lift ($2,750), support groups ($860), and co-payments ($3,300). They also spent countless hours in waiting rooms, waiting for doctors, and handling insurance and disability paperwork.
Post-viral diseases such as prolonged COVID, Not newbut some doctors in California are treating the long-standing COVID as a new phenomenon.
"It's grim to think about how many lives could be changed for the worse because we didn't understand the long-term consequences well enough to consider when considering preventative safety measures," Mayer said.
Dr. William W. Stringer, a pulmonologist and critical care physician who started a post-COVID program at Harbor-UCLA Medical Center, is trying to better understand these long-term effects.
"I think there are a lot of people that specialists and doctors don't recognize," said Stringer, who has treated patients with some of the most severe long-term symptoms of COVID. "It's also a huge financial issue, between the lack of social work and help with food and doctor visits."
Mayer said he was disappointed that a serious health issue has low public awareness and sympathy. Near the end of the interview, Garvin said she was tired and asked Mayer to speak on her behalf.
"Strength is what I lack right now," she said. "I'm completely exhausted."
How long have you had COVID in California?
The Los Angeles Times is working on a series of articles to understand the experience of long-term COVID-19 patients and their caregivers. You can contact The Times here.
New map of Mars lets you 'see the whole planet at once'
A new global map of Mars offers a fresh look at the planet.
The map, released earlier this month, was compiled from 3,000 images taken by the United Arab Emirates' Hope spacecraft and shows the red planet in its true light.
"These are all natural colors on Mars," said Dimitra Atri, a research fellow at NYU's Center for Space Studies in Abu Dhabi.
The Nadezhda, which went into orbit around Mars just over two years ago, is focused on studying how dust storms and other weather conditions near the surface affect the rate at which Martian air seeps into space.
But the orbiter also has a camera.
When dr. Atri saw the first image sent by Hope. "I was just blown away by the quality of the image showing the full disk," he said. "I've never seen Mars like this."
Maps of Mars are nothing new. In the 1890s, American businessman Percival Lowell used his fortune to build the Lowell Observatory in Flagstaff, Arizona, and while looking at Mars through a 24-inch telescope, sketched what he thought were artificial canals built by the Martian civilization. (He observed spoke-like structures on Venus; it was later demonstrated that he may have inadvertently turned his telescope into a mirror and looked at the back of his own eyeball.)
During the space age, many spacecraft flew past Mars or went into orbit around it.
But previous orbiters, such as NASA's Mars Global Surveyor and Mars Reconnaissance Orbiter, have tended to come much closer to the surface of Mars, usually in orbits designed to repeatedly pass over a given location at the same time of day. These images provided progressively sharper surface details, including sand dunes, ravines, and boulders that rolled down the hills.
"These are amazing, impressive images," says the doctor. Atri said. "But you don't see the whole planet at once." Lighting conditions, which varied from place to place, made it difficult to compile a single global overview.
Lighting conditions are not a problem for other map types. The Global Surveyor carried an altimeter that reflected a laser beam off the surface. By measuring the time it took a light pulse to travel to and from the surface, the instrument could measure the height of every nook and cranny on the surface. Scientists used the data to compile a detailed topographic map.
For visible light imaging, the Hubble Space Telescope in orbit around Earth can see the entire side of Mars. Scientists have compiled many of these images into a global map, similar to the new map from the Hope spacecraft.
But our closest Mars is nearly 34 million miles from Earth, so Hubble's images lack sharpness. Hope travels around Mars in an elliptical orbit between 12,400 and 27,000 miles above the Martian surface. This is significantly higher than the Mars Reconnaissance Orbiter, but much closer than Hubble.
"We thought, well, we should have an atlas, because we will be able to photograph Mars in a few years," the doctor said. Atri said. "So first we need to have an atlas where we not only map the entire planet, but also show how it changes over the course of a Martian year."
Dr. Atri was able to find images with similar lighting conditions to glue them together, excluding those in which clouds obscured the surface. The process took months. "It's extremely difficult to remove all the borders and stuff," he said.
Dr. Atri said that he and his colleagues are currently writing a scientific paper describing the algorithm they have developed. The same technique could be applied to other spacecraft visiting other worlds, including the Jupiter Icy Moons Explorer or the European Space Agency's Juice, which launched on Friday.
"These icy moons look so beautiful," the doctor says. Atri said. "So we should be able to apply the same technique."
EPA workers strike over wages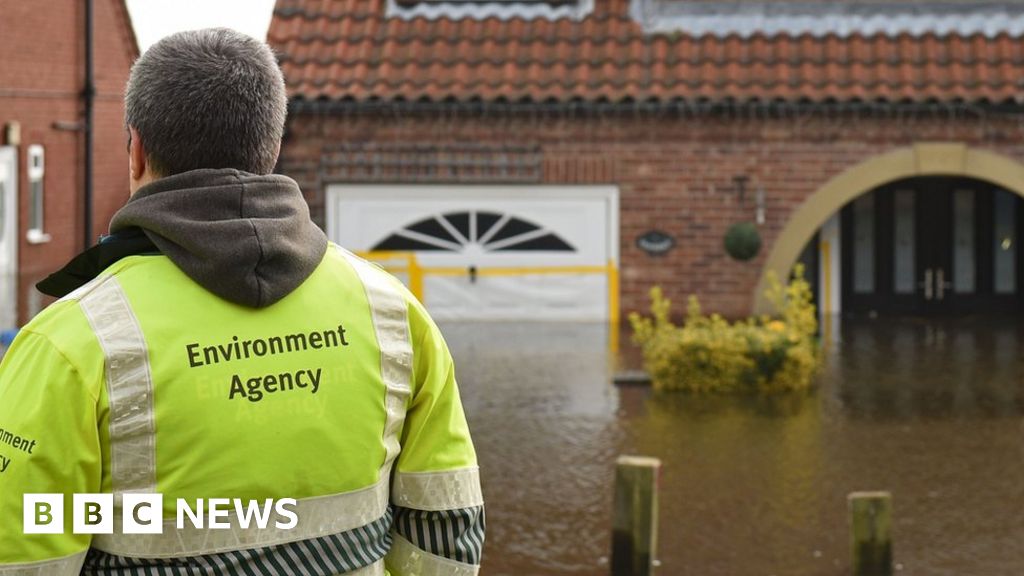 "People are choosing not to be part of these changes, the people who are doing it are just doing it to supplement their income and make ends meet," said Graham Macro, an installation worker at the Environmental Protection Agency and a union representative for Prospect. will also amaze next month.
10 weird subreddits you need to see
Reddit is a huge community of people on thousands of different forums called "subreddits". Anyone can create their own subreddit, which has led to the formation of some rather…weird groups. We've put together ten entertaining subreddits for you to enjoy.
11Foot8
11Foot8 is a subreddit inspired by the railway trestle bridge in Durham, North Carolina. The bridge, as you would expect, has a clearance of 11 feet 8 inches. There are many warning signs, but many trucks still try to pass under it, causing a big disaster. The subreddit also has photos from other low bridges.
Cats on glass
The title of this subreddit speaks for itself. It is dedicated to pictures of cats on glass, especially how silly and cute they look from below. This is a fun subreddit for animal lovers.
TVs that are too high
People can be very picky about how TVs are mounted. You don't want her to be so tall that you crane your neck to look up. You don't believe me? There is a whole subreddit dedicated to photos of TVs that are set too high.
Shower Orange
Did you know that there are no rules against eating or drinking in the shower? Some foods are better to eat than others, and oranges seem to be at the top of the list, especially if the oranges are was chilled. This subreddit is for people who just love eating oranges in the shower.
Bread attached to trees
Another self-evident subreddit is literally pictures of bread stapled to trees. Subreddit rules are very clear. It must be bread, it must be food, and it must be wood. And no more than three pieces per tree. Let's not go crazy guys.
Cats in hats
You will never guess what this subreddit is about! Dogs in shirts – okay, yes, these are cats in different hats. Sometimes it's a real hat, sometimes a leaf from a tree or a cardboard box. You never know what you'll see (but it will be the cat in the hat).
Owls with cat heads
If you like good Photoshop, you'll love this subreddit. I had no idea cat heads matched owl bodies so well until I found this subreddit, but it does work, and surprisingly not as creepy as one might expect. Who knew!
Beans in things
If you love baked beans, I have a subreddit for you. Beans In Things is dedicated to people who put canned baked beans in things that canned baked beans won't do. Socks, popsicles, tarts, chocolate bunnies, whatever.
Birds are not real
Conspiracy theories can be fun to poke fun at, especially the really ridiculous ones. "Birds Are Not Real" is a satirical conspiracy theory claiming that birds are actually drones controlled by the government. This is a fun subreddit that shows how people find "evidence" to support conspiracy theories.
Apple seed tea
Do you know the classic phrase people say when food is delicious? "Bone Apple Tea!" At least that's how it might sound. This is a subreddit dedicated to misheard or misspelled words and phrases that make up funny new phrases.
---
With so much frustrating stuff on the internet, it's great to find communities on Reddit that form around silly, harmless entertainment. Eating an orange in the shower and texting your friends about it is a good time. But when you're ready to clean up your heinous bean adventures, know how to delete your Reddit history.