Kitten litter gives LA mountain lions hope after terrible year | California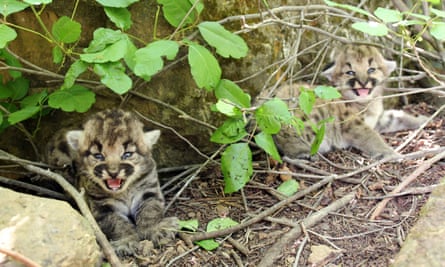 After a devastating year for Los Angeles mountain lions, researchers have made an encouraging discovery in the hills of southern California: an all-female litter of kittens.
Last week, biologists found three cubs in what the National Park Service called "a dense patch of poison oak nestled among large boulders" between the Santa Monica and Santa Susana mountain ranges. The kittens, which are just over three weeks old and are known as P-113, P-114 and P-115, are healthy, the NPS said in a statement.
"It's encouraging to see breeding in our small population of mountain lions, especially after all the deaths we've documented over the past year," said Jeff Sikic, lead field biologist in the NPS Mountain Lion Study, which has been studying how animals survive in a fragmented and urbanized environment since 2002. environment.
Since March 2022, 15 mountain lions have died in the study area, Sikic said. Los Angeles Times, most after being hit by vehicles. Among those killed last year was Los Angeles' darling P-22, once called the Brad Pitt of the mountain lions, who has famously roamed city blocks and under the banner of Hollywood for a decade.
The three kittens were born to P-77, who is estimated by biologists to be between five and six years old and lives between busy freeways 101 and 118. The father likely came from the Santa Susana Mountains and has since returned, NPS said.
"It will be interesting to see how these kittens will use the landscape as they get older and spread out, especially if they decide to stay in the Simi Hills or cross freeways to get into larger natural areas," Sikic said.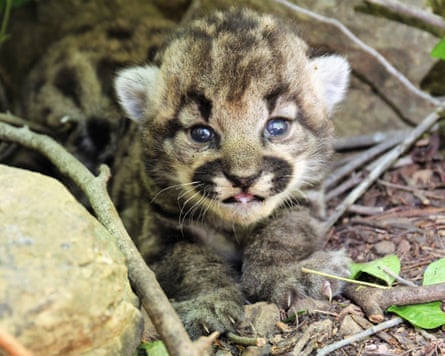 The researchers visited the den while the mother was away and did a short general health assessment of the kittens before returning them. The biologists also tagged each kitten to help identify them in the future.