New Indonesian capital raises concerns about orangutans, dolphins and other animals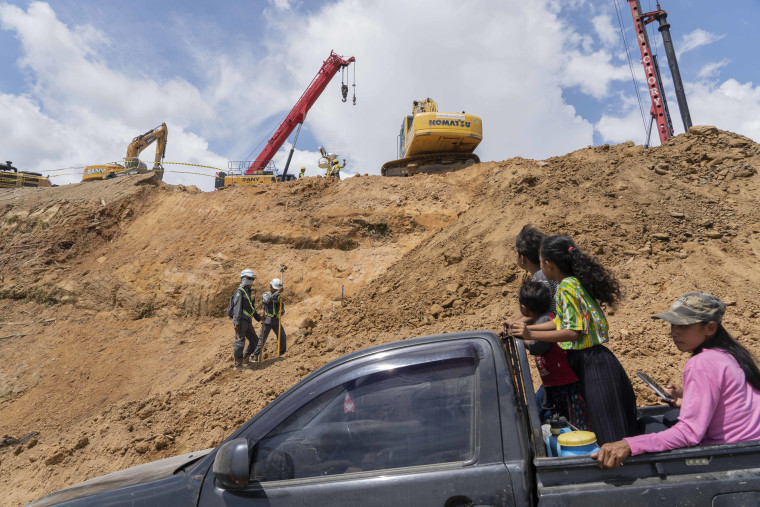 BALIKPAPAN, Indonesia — As the little red car stopped, the window slid down and a hand poked out, dropping some yellow crackers on the ground. A few seconds later, a group of southern pig-tailed macaques, a species of monkeys that live on the island of Borneo, flooded the area and instantly ate food.
Until recently, this road in the wilds of Indonesia was rarely used by humans or macaques, an endangered species that spends most of its time in trees. But with its refurbishment as part of the development of the new national capital, Nusantara, it is attracting macaques, who have found new road users to be a reliable source of food.
"Before that, they were rarely seen," says Satvika Satria Prahita, a resident of the nearby port city of Balikpapan.
The Indonesian government says a new capital is needed because the 11 million inhabitants of the overcrowded current capital, Jakarta, face environmental threats including pollution, land sinking and rising sea levels. Construction has begun on a selected site 1,200 miles from Borneo, an island shared by Indonesia, Malaysia and Brunei that has one of the highest levels of biodiversity in the world.
Officials say Nusantara will embrace the concept of a "forest city" with more than 75% green space and that it will be carbon neutral by the time it is completed in 2045. But conservationists are worried about the impact on orangutans, dolphins and other wildlife in and around the new capital, citing the public's lack of knowledge about conservation.
"Our big homework right now is to figure out how to educate people," said Hadi S. Alikodra, professor in the Department of Forestry and Environment at IPB University in Bogor, Indonesia.
Experts urged the government to protect wildlife from construction workers, as well as the 1.9 million people expected to eventually live in Nusantara, which is scheduled to open next August. Otherwise, catastrophic conflicts could ensue between humans and animals, said Muhammad Ali Imron, a wildlife expert at Gaja Mada University in Yogyakarta, Indonesia.
"And that will lead to a loss of biodiversity," he said.
Viratno, an official with the Ministry of Environment and Forestry, acknowledged the concerns but said the government is prioritizing wildlife protection.
"We will intensively train workers and all people in nature conservation and how to live among the wild in this forest city," said Viratno, who like many Indonesians uses only one name.
He said that Nusantara's 75 percent forest cover would make it an attractive place for animals to live. As a defense against human-animal conflicts, the government is setting up a wildlife response team and call center, he said.
Some of these potential conflicts can be dangerous. Conservationists say large-scale mangrove clearing and increased activity of large ships have already provoked crocodile attacks on local fishermen, leaving them in a stalemate.
"If I had a choice, I would rather go fishing during the day to avoid the crocodiles," said Gasanudin, a fisherman from the village of Gersik. "But the result will be less than doing it at night or before dawn."
Meet the man who gave his life fighting for Ukraine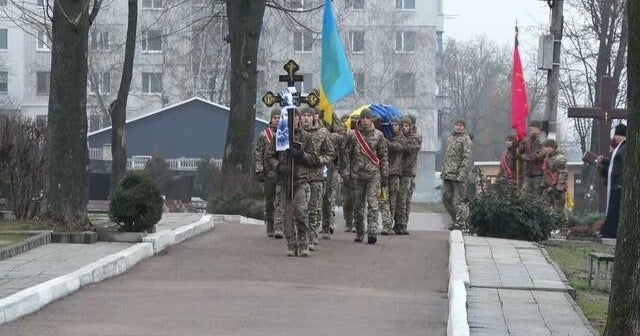 Crane operator Andriy Rogalski joined Ukraine's military within days of Russia's invasion into the country. He corresponded with CBS News on many occasions. Now, he has been killed in battle, another of the country's best and brightest dying for his nation's independence. Holly Williams reports.
Mifepristone: U.S. access to abortion pills in question after competing decisions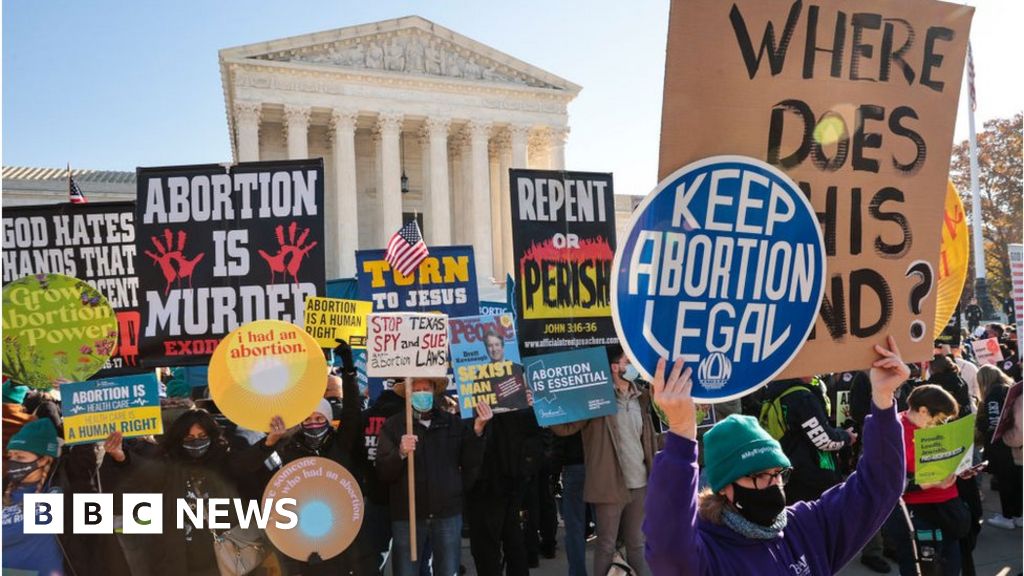 A Texas judge orders the drug's approval to be suspended, but the decision is quickly challenged by another court.
Nobel Peace Prize winner shares film and answers questions at CU Boulder
April 7 – Nobel Peace Prize winner Shirin Ebadi shared her film and spoke about the ongoing human rights crisis in Iran at the University of Colorado Boulder on Friday.
Ebadi is known for her work for human rights and gender equality in Iran. Through her interpreter, Shirin Ershadi Ebadi said she hoped the event would help people understand the difficulties faced by human rights defenders in Iran.
"The Iranian government is always suspicious of human rights defenders and views them as its enemies," Ebadi said. "Therefore, human rights defenders always face censorship in Iran, sometimes they are imprisoned, arrested, and sometimes even subjected to lengthy punishments."
Ebadi spent five years in prison, including solitary confinement. Her family, husband and friends were imprisoned and tortured by the Iranian government, and her home and workplace were ransacked and seized. She has been living in exile in London since 2009.
Ebadi is a lawyer and was Iran's first female judge until 1979, when the Islamic Revolution overthrew the government of Shah Mohammad Reza Pahlavi. After that, Ebadi was not allowed to work as a judge due to the interpretation of Islamic law by the revolutionaries.
In 1994, she co-founded the Society for the Protection of the Rights of the Child, and in 2002 she co-founded the Human Rights Defenders Center. She received the Nobel Peace Prize in 2003 and co-founded the Nobel Women's Initiative in 2006.
On Friday, she presented her film Until We Are Free, followed by a Q&A session. The film details the history of Iran, Ebadi's childhood and her life as a lawyer and activist.
Shideh Dashti is an Associate Professor and Acting Associate Dean for Engineering Studies at CU Boulder who helped organize the event and Ebadi's visit. As an Iranian-American, Dashti said she wants people to be aware of Iran and its history.
"I think this historical, educational material is important," Dashti said. "And with familiarity and education comes compassion. This is what we hope for, compassion and support."
Ebadi said the most important thing people can do about the situation in Iran is to think about the news in Iran and try to understand what people are going through and how it might affect the United States.
"The oppression of people and the violation of human rights is like a virus," Ebadi said. "So we can't just decide to keep quiet about it because it's contagious. If this happens in one society, it can seize power. And it could take over the whole world."