Pandemic learning loss needs urgent attention in US, national survey finds
According to a recent survey of 26 million K-8 students by researchers at Stanford, Johns Hopkins, Dartmouth and Harvard, the "educational harm" caused by the coronavirus pandemic has been "devastating." The researchers also found that the pandemic has "exacerbated economic and racial disparities in education," as lead authors Tom Kane of Harvard and Sean Reardon of Stanford wrote in a New York Times essay accompanying the publication of their findings last week.
Standardized test scores also showed American students losing ground in math, reading, history and social studies. But the new findings, which are part of the Education Recovery Scorecard, add important — and worrisome — context, as well as a call for urgent action.
Top line
In a survey of 7,800 communities in 40 states and Washington, DC, Kane, Reardon and colleagues Found out that between 2019 and 2022, the average "US public school student in grades 3-8 lost the equivalent of half a year of math and a quarter of a year of reading."
Long-standing educational disparities also played a role: the less wealthy and white a community was, the more likely it was to suffer losses from the pandemic. It means the so-called gap in education what politicians have been desperately trying to shut down is only getting wider.
Consequences of school closures
By the fall of 2020, it was clear that children were not contracting serious or fatal cases of COVID-19. Schools also did not become the sites of the massive outbreaks that some feared. However, in many districts, especially those controlled by Democrats, schools remained closed to in-person instruction until 2021.
By the end of 2022, researchers found that distance learning causes marked learning loss. In a summary of their findings, the authors of the Education Recovery Scorecard reinforce the evidence for this correlation.
"Counties that spent more time on distance learning in 2020-2021 suffered big losses," they write.
And these losses, they found, were especially noticeable in communities where parents were employed in "essential" jobs that took them away from home. the result of labor obligations.
social capital
Kane, Reardon and their colleagues do not blame distance learning for all the learning losses they noted. Taking a more subtle stance, they argue that community-level factors also played a role.
In communities with higher COVID death rates, losses in math were more noticeable. Especially in the early stages of a pandemic. deaths were concentrated in communities of color with multi-generational households and limited access to green spaces.
Not surprisingly, children fared better if they had access to broadband internet. Asian and white households are more likely to have such high-speed connections, other studies have concluded.
Similarly, communities where adults voted and households participated in the US Census tended to have lower learning losses.
In general, institutional trust also mattered. The researchers write that communities where the majority of residents trusted institutions "may have been more willing to cooperate with their local schools and reduce disruption to student learning."
Distrust may have been fueled by a number of factors, including the spread of pandemic-related political disinformation and suspicions stemming from deep-seated biases.
Overall, the study found that communities with a certain degree of cohesion and institutional involvement tend to provide a kind of safety net for children. "Communities with greater social capital, greater civic and volunteer participation, and greater connections among residents could better maintain social connections among residents and better support schools and households," write the authors of the Education Recovery Scorecard.
What's next?
Educators across the country have been desperate to catch up with students with intensive teaching and other forms of correction. But this may not be enough. The authors of the sobering Education Recovery Scorecard say better education is needed. And they point to an offer that may not be very popular with students: summer school.
"It seems clear that we need to approach recovery as an ongoing effort," they write. "In order to fully recover, districts will need to continue to invest the agreed funds into student education in the coming years."
Dirty bomb antidote: drug trials begin in US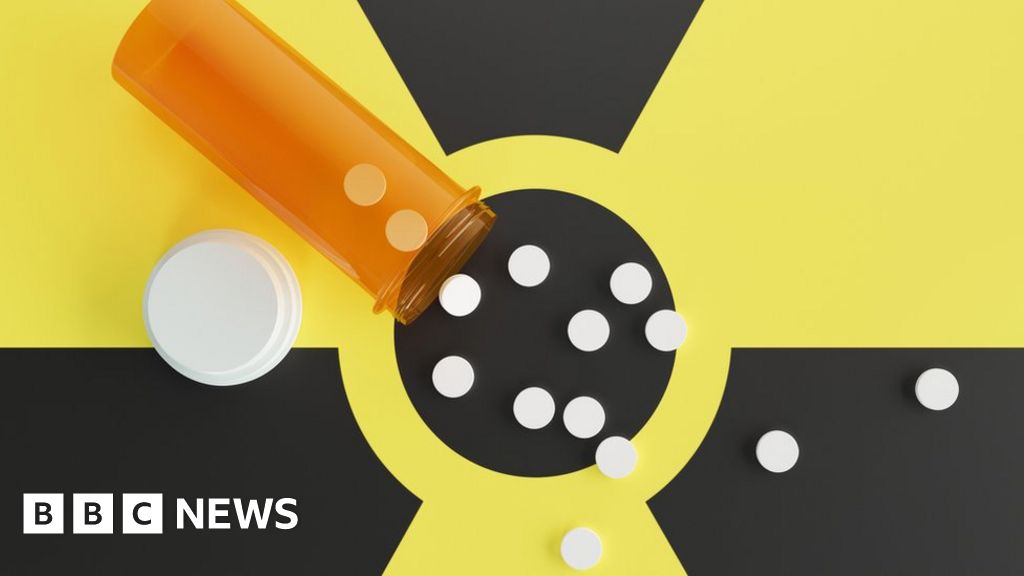 There will be "intense safety monitoring" and results from the first phase of the study are expected in 2024, said study leaders from SRI International in Menlo Park, Calif., which receives funding from the US government agency, the National Institutes of Health.
The 13 Best Golf Pants for Men in 2023, Reviewed by Golf Experts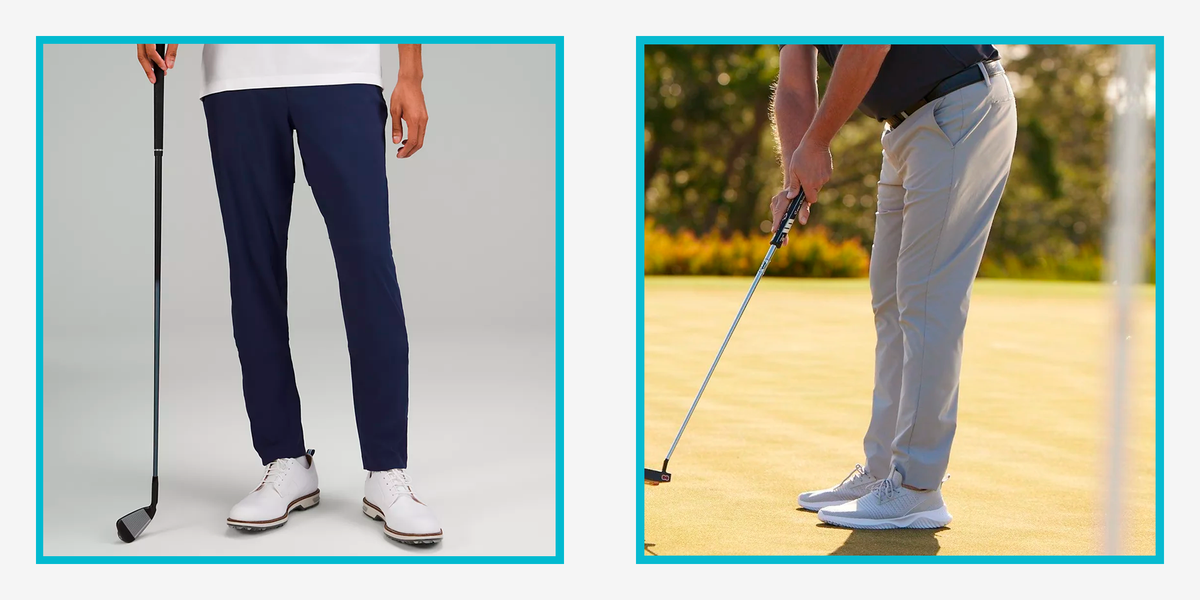 Correspond
Like casual pants, golf pants come in a variety of cuts: skinny, classic, tapered, and sometimes sporty. Golf pants are usually designed to add more space to the seat and quads, so if you like a slim fit, you can go out and buy a skinny golf pants and still look the way you like with the extra space already built in. in your pants. A classic fit will be almost a straight fit and look baggy, but it can also look cool if done right. What's great about classic cut golf pants is that they have more room to play.
In our honest opinion, we think that good skinny golf pants are the best fit for most guys. It slims in all the right areas while still providing a roomy fit where you need it most. Skinny golf pants will also look stylish when worn off the course after a game. As for joggers, we only recommend this golf trouser cut if you are already wearing jeans and joggers.
Textile
These days, golf pants will come in a variety of combinations. As mentioned earlier, most golf pants will be made from fabrics that have a certain amount of stretch and moisture wicking, however each pants will have its own way of combining these characteristics. For example, sometimes golf pants are made to be lightweight and cool in the first place, so the fabric may lose some strength and comfort during the design process. On the other hand, a brand may want to make golf pants durable and comfortable (almost like chinos), but the trade-off is that they will be slightly heavier and retain more heat.
Versatility
Unless you're playing tournament golf or playing multiple times a week, good golf pants should provide versatility when worn. We've selected all of our top golf pants above with lifestyle considerations, so any of the pants we recommend will be acceptable to wear when you're not playing to some extent. However, some of these trousers we recommend are more versatile than others. Golf pants from Wilson, Lululemon and TravisMathew will be the most acceptable off-golf wear. The golf pants we recommend above from adidas and Footjoy will be the least versatile as they have a more traditional cut and look, but they're still well constructed enough to wear off the course and keep you hanging out. like a sore thumb.
dress code
Golf courses are pretty relaxed in dress code these days, but it's smart to always wear a collar and look presentable when you show up at the game. When it comes to bottoms, you can wear golf shorts on most courses, but you can never go wrong with golf pants. The PGA Tour still does not allow professionals to wear shorts during actual tournament competition, showing that there are still some rules indicating that golf pants should be worn instead of shorts.
Electrical clitoral stimulation may treat low libido in women
Stimulation of the clitoris with electrical impulses can increase arousal to treat low libido. In a small study, helping with an hour of stimulation increased women's arousal by several points on a scale of 1 to 5, including some participants with spinal cord injuries that affect their ability to experience genital sensation.
Some degree of sexual dysfunction affects perceived 2 out of 5 premenopausal women worldwide. Symptoms vary in severity and may include lack of arousal, attempts to reach orgasm, and sensation of pain…