Rachel Zegler responded to negative reviews "Shazam 2: Fury of the Gods"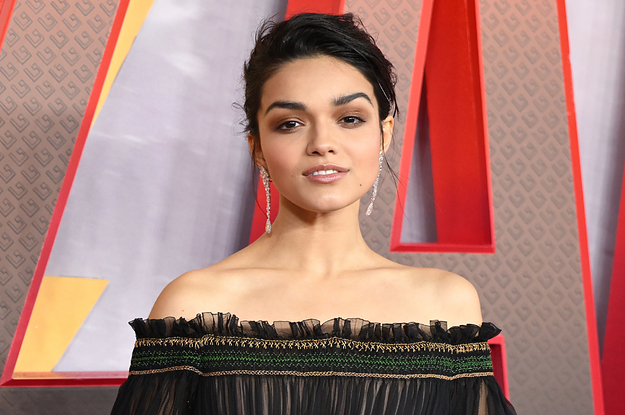 "We have 85% of the audience for a reason."
---
View entire post ›
How long does weed stay in your system? What smokers, new and old, should know.
Winnie the Pooh movie pulled from Hong Kong theaters
HONG KONG — Public screenings of the Winnie the Pooh slasher were abruptly canceled in Hong Kong on Tuesday, sparking discussions about tightening censorship in the city.
Film distributor VII Pillars Entertainment announced on Facebook that the premiere of Winnie the Pooh: Blood and Honey on Thursday has been canceled with "great regret" in Hong Kong and neighboring Macau.
In an email response to the Associated Press, the distributor said theaters had notified him that they were unable to show the film as scheduled, but did not know why. The cinema chains involved did not immediately respond to a request for comment.
For many residents, the Winnie the Pooh character is a playful mockery of Chinese President Xi Jinping, and Chinese censors have briefly banned bear searches on social media in the country in the past. In 2018, "Christopher Robin", which also starred Winnie the Pooh, was reportedly denied theatrical release in China.
The screening of the film in Hong Kong sparked concern on social media about the curtailment of freedoms in the territory.
The film was originally scheduled to be shown in about 30 theaters in Hong Kong, VII Pillars Entertainment reported last week.
The Film, Newspapers and Articles Authority said it had approved the film, and arrangements by local cinemas to show approved films "are the commercial decisions of the respective cinemas."
The screening, originally scheduled for Tuesday night at one cinema, was canceled for "technical reasons," the organizer said on Instagram.
Kenny Ng, a professor at the Hong Kong Baptist University Film Academy, declined to speculate as to the reason for the cancellation, but suggested that the mechanism for suppressing criticism appears to be commercial solutions.
Hong Kong is a former British colony that returned to Chinese rule in 1997 with a promise to keep its Western-style freedoms. But China introduced a national security law after massive democratic protests in 2019, silencing or jailing many dissidents.
In 2021, the government tightened the rules and empowered censors to ban films deemed to violate the sweeping law.
Ng said there have been more cases of censorship in the city in the past two years, mostly targeting non-commercial films such as independent short films.
"When there is a red line, there is more taboo," he said.
Bong Joon Ho's 'Mickey 17' Gets Trailer And Release Date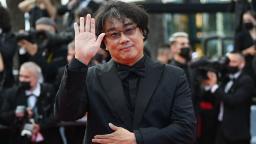 Here's a first look at Parasite director Bong Joon Ho's new film.