Samsung invests in South Korea chip manufacturing megaplan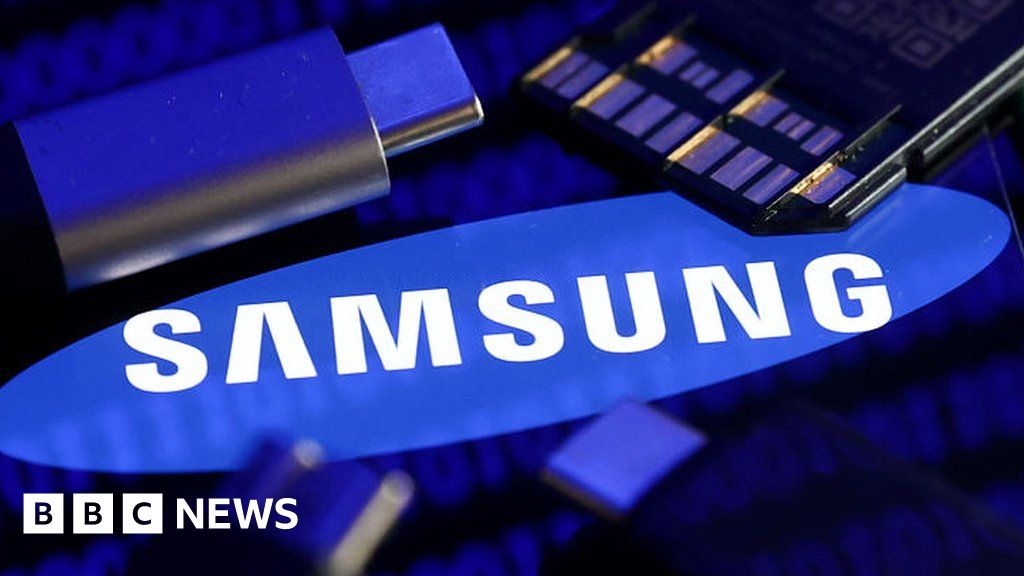 The electronics giant will build five more semiconductor plants in the country.
Court rules Uber and Lyft can continue to treat California drivers as independent contractors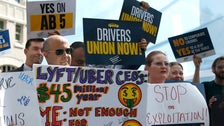 Sacramento, California. (AP) — App-based pickup and delivery companies like Uber and Lyft can continue to treat their California drivers as independent contractors, a state appeals court ruled Monday, allowing the tech giants to bypass other state laws requiring protection and benefits. for workers.
The ruling basically supports a voter-approved law called Proposition 22, which says drivers for companies like Uber and Lyft are independent contractors and are not eligible for benefits like paid sick leave and unemployment insurance. A 2021 lower court ruling declared Proposition 22 illegal, but Monday's ruling reversed that ruling.
"Today's decision is a victory for app workers and the millions of Californians who voted for Proposition 22," said Tony West, Uber's general counsel. "We are glad that the court respectfully treated the will of the people."
The decision is a defeat for the unions and their allies in the state legislature, who in 2019 passed a law requiring companies like Uber and Lyft to treat their drivers like employees.
"Today, the Court of Appeals decided to side with powerful corporations, not workers, in allowing companies to buy off our state labor laws and undermine our state constitution," said Lorena Gonzalez Fletcher, leader of the California Federation of Labor and former state legislator. Author of the law in 2019. "Our system is broken. It would be an understatement to say that we are disappointed with this decision."
The decision was not a complete defeat for the unions, as the court ruled that companies cannot prevent their drivers from joining a union and collectively bargaining for better working conditions, said Mike Robinson, one of the drivers who filed the lawsuit challenging the proposal. 22
"Our right to associate and bargain collectively opens a clear path for drivers and deliveries to hold giant corporations accountable," he said. "But make no mistake, we continue to believe that Proposition 22 – as a whole – is an unconstitutional assault on our fundamental rights."
In 2019, the California Legislature passed a law that changed the rules about who is an employee and who is an independent contractor. This is an important distinction for companies because employees are subject to a wide range of labor laws that guarantee them certain benefits, while independent contractors do not.
While the law has applied to many industries, it has had the biggest impact on app-based car ordering and delivery companies. Their business is based on contracting people to use their own cars for people transportation and delivery. Under the 2019 law, companies will be required to treat these drivers as employees and provide certain benefits that will significantly increase business costs.
In November 2020, voters agreed to exclude app-based car ordering and delivery companies from the 2019 law by endorsing the ballot proposal. The proposal included "alternative benefits" for drivers, including a guaranteed minimum wage and health insurance subsidies if they work an average of 25 hours a week. Companies like Uber, Lyft and DoorDash have spent $200 million on the campaign to make sure it gets through.
Three Drivers and the International Union of Employees in the South, arguing that the proposal to vote was illegal in part because it limited the power of the State Legislature to change the law or pass laws on workers' compensation programs. In 2021, a state judge agreed with them and ruled that companies like Uber and Lyft are no exception.
On Monday, a state appeals court overturned that decision, allowing companies to continue treating their drivers as independent contractors.
The decision may not be final. Employees International Union still has the option to appeal the decision to the California Supreme Court, which may decide to hear the case.
"We will consider all of these options as we decide how to ensure that the fight for these workers continues," said Tia Orr, chief executive of SEIU California.
Most Frequently Asked Questions About Affiliate Marketing
There are many questions about how affiliate marketing works, what to do and what not to do when it comes to building a business. With so much uncertainty associated with both the personal and business aspects of affiliate marketing. In this post, we will answer the most frequently asked question about affiliate marketing.
1. What is affiliate marketing?
Affiliate marketing is a way to make money by promoting the products and services of other people and companies. You don't need to create your own product or service, just promote existing ones. That's why it's so easy to get started with affiliate marketing. You can even start without a budget!
2. What is an affiliate program?
An affiliate program is a package of information that you create for your product that is then shared with potential publishers. The program usually includes detailed information about the product and its retail value, commission levels and promotional materials. Many affiliate programs are managed through an affiliate network such as ShareASale, which acts as a platform for publishers and advertisers to connect, but it is also possible to offer your program directly.
3. What is an affiliate network and how do affiliate networks make money?
Affiliate networks connect publishers with advertisers. Affiliate networks make money by charging a commission to merchants who advertise with them; these merchants are known as advertisers. The percentage of each sale that the advertiser pays is agreed between the seller and the affiliate network.
4. What is the difference between affiliate marketing and drop shipping?
Dropshipping is a selling method that allows you to run an online store without having to stock items. You advertise products like you own them, but when someone places an order, you create a duplicate order with the distributor at a discounted price. The distributor will take care of shipping and packaging on your behalf. Since affiliate marketing is based on referrals and this type of drop shipping does not require an investment in inventory, when a customer purchases from an affiliate link no money is exchanged from hand to hand.
5. Are affiliate marketing and performance marketing the same?
Effective marketing is a marketing method that pays for performance, such as when a sale is made or an ad is clicked. This may include methods such as PPC (Pay Per Click) or display advertising. Affiliate marketing is a form of performance marketing whereby commissions are paid to affiliates based on the results when they click on their affiliate link and complete a purchase or action.
6. Can I promote affiliate offers on mobile devices?
Smartphones are essentially miniature computers, so publishers can display the same websites and offers that are available on a PC. But mobile phones also offer special tools not available on computers, and these can be put to good use by publishers. Publishers can optimize their ads for mobile users by making them accessible to this audience. Publishers can also make good use of text and instant messaging to promote their offerings. With mobile predicted to account for 80% of traffic in the future, publishers that don't market on mobile are missing out on a big opportunity.
7. Where can I find qualified publishers?
The best way to find affiliate publishers is through reputable networks like ShareASale Cj (Commission Junction), Awin, and Impact radius. These networks have a rigorous application and compliance process which means that all affiliates are trustworthy.
8. What is an affiliate disclosure statement?
The Affiliate Disclosure Statement informs the reader that the website may contain affiliate links for which the publisher may be paid a commission if visitors click on those links and make a purchase.
9. Does social media activity play a significant role in affiliate marketing?
Publishers promote their programs in a variety of ways, including blogs, websites, email marketing, and pay-per-click advertising. Social networks have a huge interactive audience, which makes this platform a good source of potential traffic.
10. What is a super affiliate program?
A Super Affiliate is an affiliate who consistently generates the most sales in any program they promote compared to other affiliates in that program. Affiliates make a lot of money from affiliate marketing Pat Flynn made over $50,000 in 2013 from affiliate marketing.
11. How do we track publisher sales?
Publishers can be identified by their publisher ID, which is used in tracking cookies to determine which publishers are generating sales. The activity is then viewed in the Network Dashboard.
12. Can we create an affiliate program in several countries?
Thanks to the widespread use of the Internet, affiliate programs can be promoted in any country. Partnership strategies established internationally should be adapted to the language of the target country.
13. How can affiliate marketing help my business?
Affiliate marketing can help you grow your business in the following ways:
This allows you to save time and money on marketing, which frees you up to focus on other aspects of your business.

You get access to friendly marketers who are willing to help you succeed.

It will also help you promote your products by sharing links and banners with new audiences.

It offers a high ROI (return on investment) and is cost effective.
14. How to find quality publishers?
One of the best ways to work with qualified affiliates is to hire an affiliate marketing agency that works with all networks. Partners are carefully selected and go through a rigorous application process to join the network.
15. How can we promote affiliate links?
Affiliate marketing is usually associated with websites, but there are other ways to promote your affiliate links, including:
Website or blog

Through email marketing and newsletters

Social networks such as Facebook, Instagram or Twitter.

Leave a comment on blogs or forums.

Write an e-book or other digital product.

YouTube
16. Do I need to pay for registration in the affiliate program?
To build your affiliate marketing business, you don't need to invest money in the beginning. You can register for free in any affiliate network and start promoting your brands right away.
17. What is a commission?
Commission rates are usually based on a percentage of the total sale, and in some cases may also be a flat fee per transaction. The rates are set by the seller.
Who manages your affiliate program?
Some merchants manage their affiliate programs in-house, while others choose to outsource management to a network or an external agency.
18. What is a cookie?
Cookies are small pieces of data that work with web browsers to store information such as user preferences, login or registration information, and the contents of a shopping cart. When someone clicks on your affiliate link, a cookie is placed on the user's computer or mobile device. This cookie is used to remember the link or ad that the visitor clicked on. Even if a user leaves your site and comes back a week later to make a purchase, you will still receive credit for the sale and receive a commission that depends on the duration of the site's cookies.
19. How long do cookies last?
The Seller determines the duration of the cookie, also known as the "cookie duration". The most common duration of an affiliate program is 30 days. If someone clicks on your affiliate link, you will earn a commission if they buy within 30 days of the click.
Closing Statement
Most new affiliates are looking to start their own affiliate marketing business. Unfortunately, there is a lot of false information that can mislead inexperienced affiliates. We hope that the answer to your question will clarify how affiliate marketing works and what pitfalls you can avoid. Most importantly, keep in mind that success in affiliate marketing takes time. Don't be discouraged if you don't start selling or making money right away. Most new affiliates take months to earn a consistent income.
The Success of 'The Last of Us' and the Playing Actors Who Paved the Way: NPR
Sony Interactive Entertainment/HBO
This past Sunday Last of us aired the season finale. HBO hit surpassed their last show similar scale, Dragon House.
But like this Game of Thrones spin off, Last of us also draws its narrative from another medium – no, not from a series of best-selling books, but from groundbreaking video game.
"It's like a family reunion that I haven't heard from in years. And now it's a worldwide phenomenon," says show executive producer Neil Druckmann. "I mean, the game was incredibly successful. But now she's on another level where I can't avoid her. She is everywhere. She's in TV commercials, they're talking about her on the street."
Druckmann co-wrote the 2013 PlayStation game at Naughty Dog and helped bring it to HBO with showrunner Craig Mazin.Chernobyl). Their work was made easier by the fact that they used the source material to work with.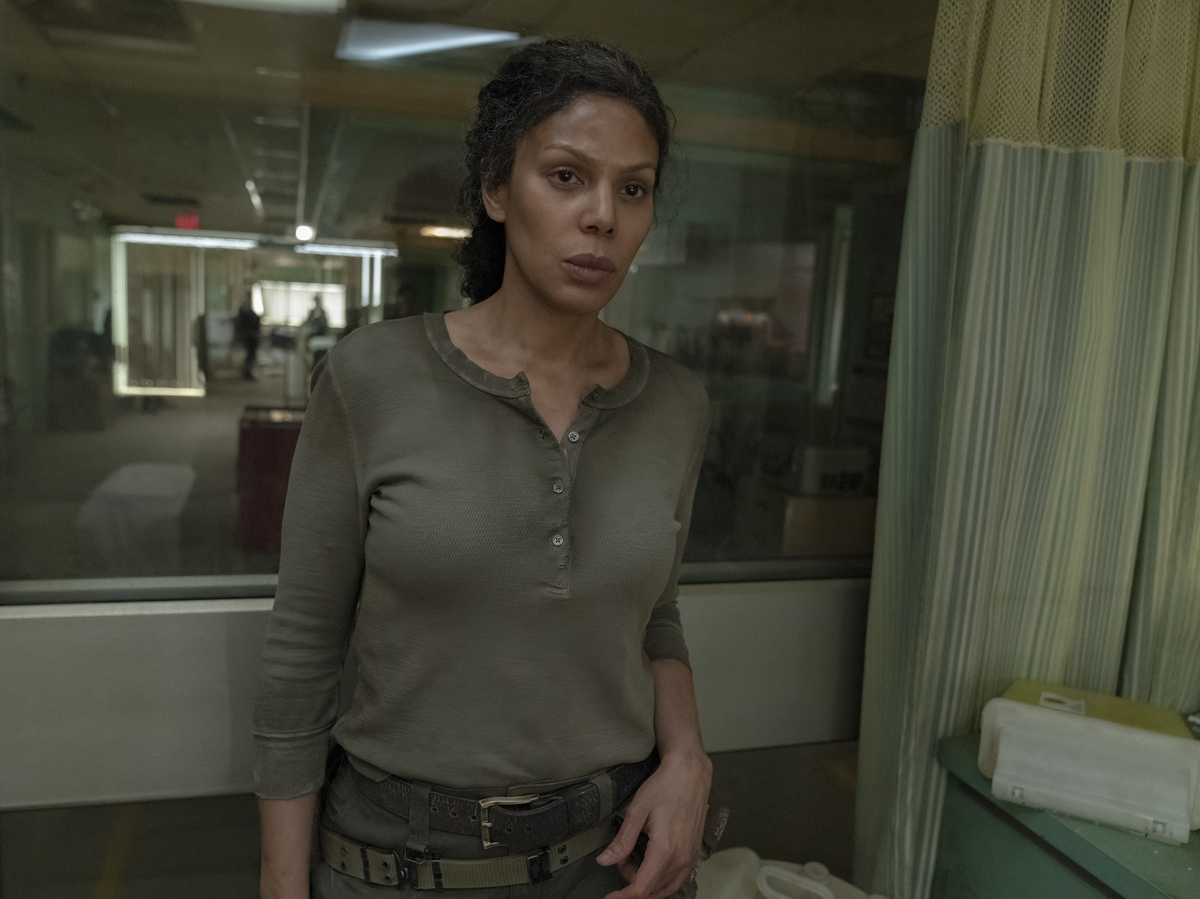 The promise of storytelling in video games
"Some of the best stories were in video games," says Merle Dandridge, who played resistance leader Marlene in both the game and the TV show.
Dandridge was among several of the original cast cast in the teleplay. She has a long and storied career in video games, including the iconic Alyx Vance in 2004. Half life 2. "Not only [Alyx] badass, she's not only smart, she's damn cool – someone I want to hang out with. In those days, I didn't know much about video game characters, but for a black and Asian character to be represented in the game world, I thought they saw me and wanted to show it on the screen. They're interested in expanding the perspective of what's possible in games."
Half life 2 came after a wave of more story-driven shooters that later Last of us, which also set the stage for representation in its nuanced portrayals of members of the LGBT community, as it features several gay love stories. But it took a long time for such cinematic narrative achievements to become a reality.
Acting is growing up
When video games became mainstream in the 1980s and 90s, controllers had a limited number of buttons and software could transmit a limited amount of data. This limited not only graphics, but also high-quality sound, not to mention professional voice acting.
But as technology advanced and the gaming industry flourished, Hollywood sensed an opportunity. By the early 2000s, the company was making money from films based on Super Mario Bros., Street Fighter, Mortal Kombat another tomb Raiderwhich sometimes drew large audiences but was not critically acclaimed.
While live action adaptations failed, the games themselves became more realistic. Borrowing technology from television and film, the digital experience of real actors performing serious material has become increasingly common.
"There have been great performers in the history of gaming," says Troy Baker, a 300-plus-credit veteran voice actor who played protagonist Joel in Last of us row. "I think the script has gotten better, and it's not just that we're bringing in these big Hollywood writers and telling these great stories. The point is that we understand that the story and the game need to be in sync."
Last of us not only dubbed the voices of the best in the business: the actors also dressed in high-tech motion-capture suits and acted in concert with each other.
"I have found that in the motion capture scene and even in the voice booth, the joy of playing and the feeling of complete immersion can fully exist in this world of imagination," says Geoffrey Pierce. He played Joel's brother Tommy in the original game and later joined the show as Perry, a new role created especially for him.
"It's like being a kid when it's all in your imagination that they built this whole set out of boxes and you have a toy gun or something and you're like absolutely in a state of play. Because everyone is in these ridiculous outfits, you just forget about it and just focus on work.
From PlayStation to HBO
Neil Druckmann said over and over that the actors surprised him and changed the way the characters were written. Over time, these characters found their way into other media, from comics to live theater performance! It is now a successful TV adaptation, played by various actors.
"I hear Pedro [Pascal] say phrases that Troy improvised and it's just mixed in [Joel]DNA, says Druckmann. "I find it really great because it's a mix of Troy, mix of Pedro, mix of everything that was created at Naughty Dog and rebuilt by this whole new team, and amazing filmed under the auspices of HBO."
The show also expanded on the original game. In the last episode, we see Ellie's mother, now played by Ashley Johnson, the first actress to play Ellie. Her performance deepens our knowledge of the setting, along with flashbacks around the world during the zombie outbreak – scenes that are completely original to the adaptation.
Last of us on HBO ended much like the first video game, leaving us to consider the morally dubious actions taken by the characters who manage to survive in their cruel and toxic world.
As Druckmann says, "We tell the story of love and loss that every person has experienced who has lived long enough."
Hollywood finally seems to be able to do justice to such video game stories. Netflix Popularity cyberpunk Edgerunners, another Arcana: League of Legends and, along with Last of usprove that game adaptations are widely popular.
James Perkins Mastromarino contributed to this story.