'Snabba Cash' Creator Jesper Ganslandt Signs With CAA
Writer/director Jesper Ganslandt has signed a representation deal with CAA.
Ganslandt made his debut in Farewell to Falkenberg in 2006. The coming-of-age film follows a group of friends who grew up in the eponymous town of Falkenberg and spent their last summer there before moving to the big city.
The film debuted in Venice and played at star-studded festivals including Toronto, Reykjavik, Tallinn Black Nights and Gothenburg. It was nominated for a Nordic Council Film Award, selected as Sweden's entry for the Academy Awards, and was nominated in several categories at the Guldbagge Awards in 2007 including Best Film, Best Director and Best Screenplay. He received the FIPRESCI Award at the IndieLisboa International Independent Film Festival.
Gunsland co-directed the documentary The Movie I Don't Talk About Anymore (2009), in which a group of friends with little experience decide to make an epic cult film; and The Monkey (2009), in which a man wakes up in an unfamiliar environment only to find that the life he knew the day before is gone. The latter film was also presented in Venice and was nominated for the Guldbagge Awards.
Blondie (2012), about three troubled sisters who return home for their mother's birthday, was screened at festivals in Venice, Toronto and Reykjavik. Jimmy (2018) followed a four-year-old boy and his father on a search for safety when violent conflict erupted in their native Sweden and played festivals in Rotterdam, Gothenburg and Busan.
Crime drama The Pack Animal (2018) starring Daniel Radcliffe.
In 2019, Hanslandt directed 438 Days, a true story about two Swedish journalists who illegally crossed the border between Somalia and Ethiopia. He won at the Guldbagge Awards.
Most recently, Ganslandt co-wrote and directed the Netflix series Snabba Cash, which premiered its second season in 2022.
Ganslandt is still represented by Salomonsson in Sweden, Brillstein Entertainment Partners and MGMT.
Tearful testimony on the fifth day of Gwyneth Paltrow's ski accident trial
In a Park City, Utah courtroom, Gwyneth Paltrow shook her head as Terry Sanderson testified on the fifth day of her civil trial over allegations that she inadvertently crashed into a retired optometrist in a skiing accident in 2016. at Deer Valley Resort.
Sanderson, 76, claimed to have heard a "chilling scream" shortly before he was hit with a "serious, serious slap" that sent him "totally flying". The last thing he remembers is that he told himself to protect his face and head, and then everything went dark.
This is the opposite of what allegedly happened to Paltrow when she came out last week saying, "Sanderson absolutely hit me on that ski slope and it's true."
Sanderson then revealed that he was unable to move his limbs and heard what sounded like an angry man above him, insisting that he had broken skiing rules and hit someone. Paltrow was skiing with her current husband, Brad Falchuk, that day, but Sanderson did not name him.
Sanderson said he tried to say "sorry," but although his lips felt like they were moving, he didn't actually say a word.
Sanderson said he was not apologizing as an admission of guilt, but because he was trying to calm the man he was worried about, wanted to hurt him. As soon as his fellow skier asked if he knew who he was and where he was, he said his heart sank as the angry "man in green" took off.
Sanderson, who was asked about his reaction to encountering a celebrity, said, "I don't worship celebrities, so at that point I didn't care who it was."
His lawyer Christine Vanorman then mentioned that Sanderson emailed his three daughters after the "I'm famous" incident. When asked why he said that, he said that his brain was "confused" and that he was "trying to add frivolity to a serious situation".
During cross-examination, Paltrow's lawyer Stephen Owens confronted Sanderson and showed a transcript of Sanderson's testimony in which he admitted he thought it was cool that he had a celebrity run-in.
Sanderson said he suffered four broken ribs, a concussion, and "abnormalities" in his right leg. He claimed he could no longer ski, was often "at a loss for words" and was often lost.
The retired optometrist also burst into tears on the stand when asked why he broke up with the woman who was his girlfriend at the time of the accident.
"After eight months, I had to tell her to leave," he said, crying. "I knew she didn't buy it, she didn't buy it that I was the wrong person." He said he didn't want her to feel like she was putting up with a "disabled vet."
Tarrisa "Carlin" Davidson testified last week and told jurors that after the collision, it looked like Sanderson had been "hit by a truck" and that he was a different person after the crash.
When asked why he filed a lawsuit against Paltrow, Sanderson said, "No one believed how bad my injuries were" and "My dad would say that if you know the truth, you bring the truth, don't let anyone take you back." down. … I'm here to prove that truth."
Sanderson originally filed a $3.1 million lawsuit that now seeks around $300,000 in damages in 2019. Paltrow countersues for $1 like Taylor Swift.
In addition to Sanderson's testimony, the court heard witnesses from Craig Ramon, an acquaintance of Sanderson's, who claims to be the only eyewitness to the collision. The defense called Erik Christiansen, a 40-year-old experienced ski instructor who was giving a lesson to the Paltrow family at the resort that day. And Whitney Smith, the luxury ski resort employee who gave Sanderson first aid immediately after the collision.
The testimony of Paltrow and Sanderson contains conflicting accounts of what happened on the slopes that day. The jury must decide whether Paltrow really acted negligently.
The Associated Press contributed to this report.
Sen. Rand Paul Staffer stabbed, life-threatening injuries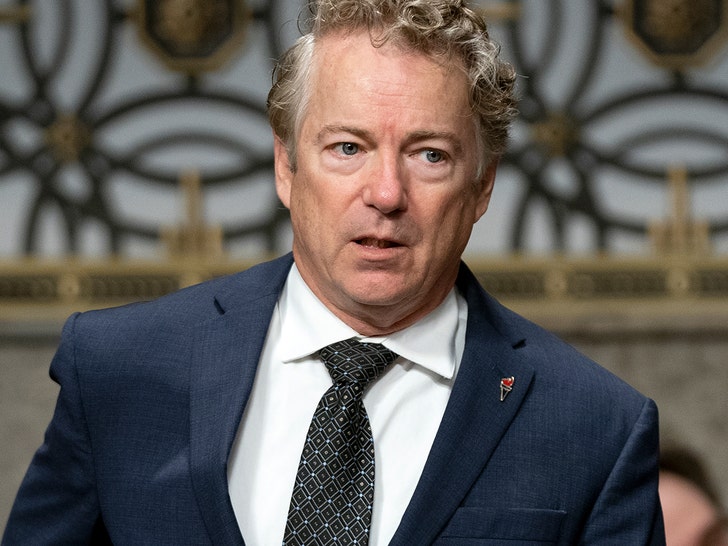 Sen. Edge Paul says one of his employees was stabbed in broad daylight in Washington, D.C. … resulting in what police call "life-threatening" injuries.
The U.S. senator from Kentucky announced on Monday that an unnamed employee was "violently attacked" over the weekend, and he and his wife are praying for a speedy and full recovery.
The Washington, D.C. Metropolitan Police Department says officers responded to reports of stab wounds shortly before 5:30 p.m. Saturday night less than 1.5 miles from the US Capitol and found a man with stab wounds.
Police say the victim, who says Rand is working for him, was taken to the hospital in a life-threatening condition.
The MPD also reports that officers have arrested a 42-year-old man named Glynn Neil in connection with the alleged assault, charging him with assault with intent to kill.
No motive is yet known, but Senator Paul says he was "relieved to know the suspect has been arrested."
Watch Kaya Stewart's American Idol Audition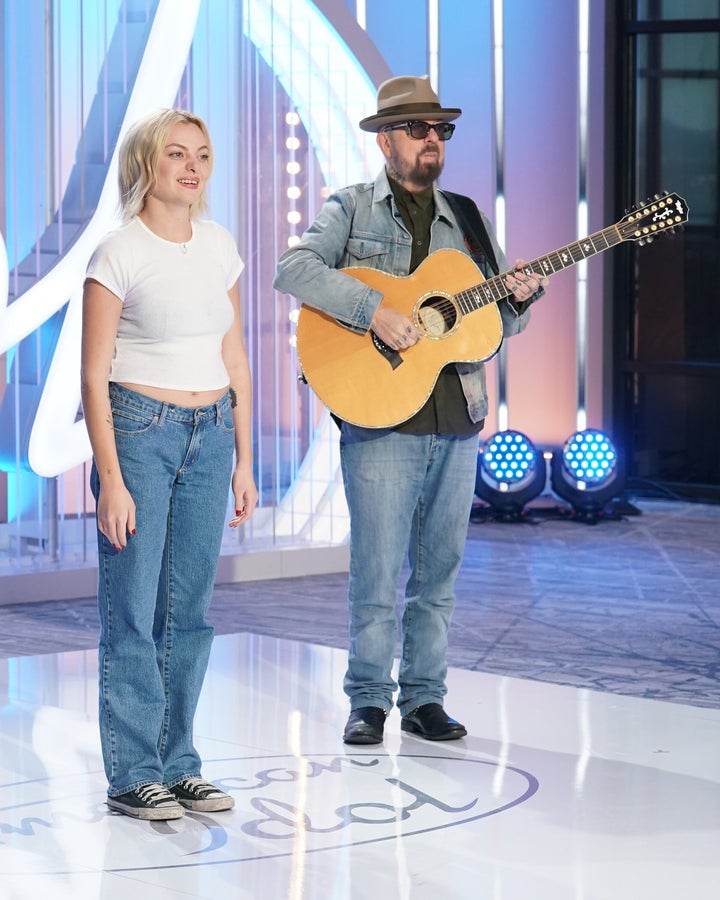 Aspiring pop singer Kaia Stewart received musical help from her famous father during her recent American Idol audition.
On the Sunday night episode of the singing competition, Stewart left judges Luke Bryan, Katy Perry and Lionel Richie stunned when her father, Dave Stewart, appeared at her side. In the 1980s, Stewart Sr. was part of the era-defining British pop duo the Eurythmics. Together with Annie Lennox, he is responsible for "Sweet dreams are made of this)" And "Here comes the rain again", among other classic songs.
In a pre-recorded interview, Stewart seemed unfazed by her father's artistic legacy, even as she mentioned his influence on her own musical career.
"Music has been a part of my life since before I was born," said the 23-year-old. "My dad was in a band called the Eurythmics. When I was born, my dad was on tour, and I was going to concerts when I was still in my mother's tummy."
Watch Kaia Stewart's American Idol audition below.
She further noted, "The lifestyle of being a musician has been a part of my life. It was never a question of what I want to do in life. That's always been what I was going to do."
The appearance of Dave Stewart prompted Ritchie to recall shared memories of induced Last year they were inducted into the Rock and Roll Hall of Fame together.
Perhaps anticipating the "baby nepotism" conversation that might arise, Perry asked why Kaya would pursue American Idol given all the "different opportunities and connections" she could have accessed as a child of a Grammy winner.
The show, according to Kaya, gives her the opportunity to "sing my own music", thereby opening up "a whole new world" for me. She then performed "This Tattoo", a melancholic ballad co-written with her father.
The verdict from Bryan, Perry and Richie was unanimously positive and Stewart will advance to the next round. However, Perry warned her that the judges would probably be "a little more picky on you" given her family background.
"You know what business is," she said, "and business is real."